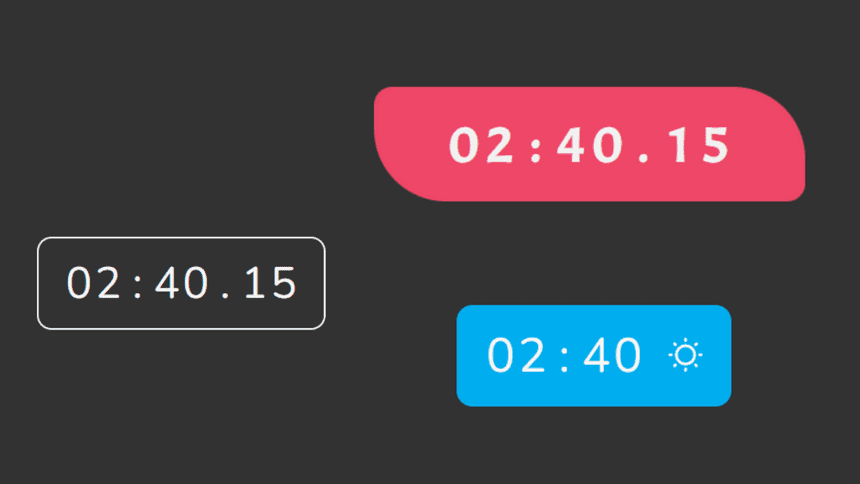 So you want a clock in your already amazing streaming overlay? We got you covered! Simply create your favorite clock design using our online editor. Once you've perfected it simply download the klock.html file by pressing the SAVE KLOCK button. Then simply follow the instructions below for settings it up in OBS.
Open Klock Editor Join support discord
Here's how to set up your very own Klock in OBS!
Open OBS
Add a new browser source
Make sure local file is checked
Hit browse and locate the klock.html file you downloaded
Configure the width / height / etc as you please
Hit okay
???
Profit
Example users
kawaが作った素材が配信で使われるなんてとても嬉しいです。
壱百満天原サロメお嬢様デビューおめでとうございます!!!🎉

We are overjoyed to see that the free assets we've created are being used around the world. Congratulations on your debut, Hyakumantenbara Salome!!! 🎉 pic.twitter.com/c9HDGcWIky

— Kawa Entertainment (@kawa_entertain) May 24, 2022
Thank you to @kawa_entertain for the clock asset! I used it well ☺#VTuberEN #VTuberAssets #Vtubers pic.twitter.com/d485L77V0h

— megu🌸🦢 | CMS OPEN (@MofutariMegumi) March 28, 2022
Sheesh~@kawa_entertain pic.twitter.com/dJoUDEhTaa

— 🔞NAMI🌺RIVER SPIRIT🔞 (@Nami_Miyahara) March 27, 2022
Klock is free to be used in any context (including commercial), but redistribution or resale is strictly prohibited.